Summit Public Schools Leadership Bios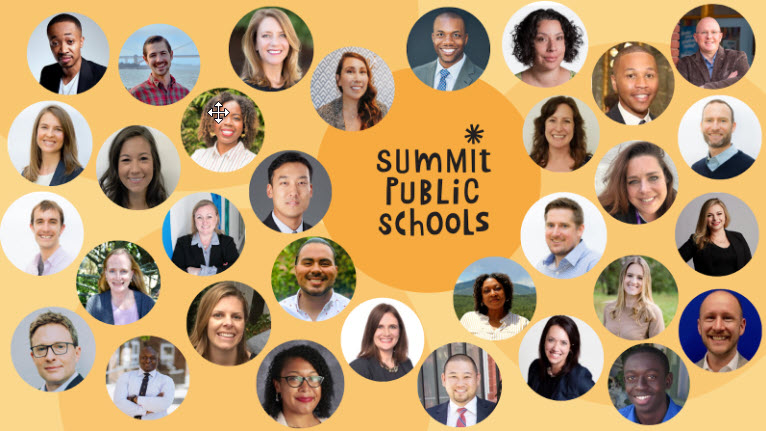 ---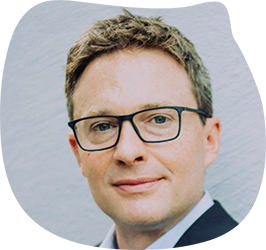 Adam Carter
Executive Director of Marshall Street and former Chief Academic Officer of Summit Public Schools
Adam Carter is the executive director of Marshall Street, the program development division of Summit Public Schools. Marshall partners with schools and districts across the country to support model design, leadership development, systematic improvement, and teacher training. All Marshall initiatives focus on excellence and equitable access to education for all students. As Summit's founding Chief Academic Officer, Adam and his team led the design of Summit's school model and educator pathways programs. Today, tens of thousands of families and hundreds of public schools have embraced the Summit model. Adam was a teacher in Argentina and Indonesia, where he founded the Innovative Schools Programme, a NGO program advancing school improvement in West Java. He was a founding teacher at Summit Preparatory Charter School, where he received California's New Outstanding Teacher Award. Previously, he taught in district schools in California. Adam is an Aspen-Pahara fellow, a doctoral candidate at the University of Southern California, and he holds degrees from Stanford University and Presbyterian College. Most importantly, Adam is a dedicated son, grandson, partner, and father.
---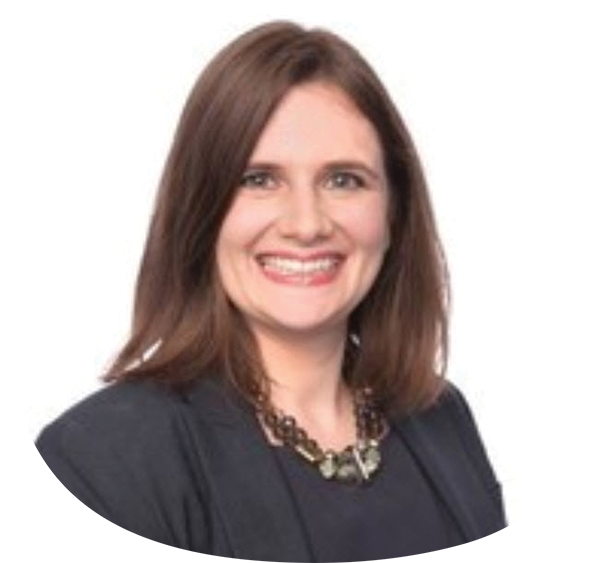 Andrea Klein
Executive Director of Summit Atlas Middle School
Before joining Summit in 2017, Andrea held teaching, curriculum development and leadership positions at New York City's highest-performing charter network for nine years. As a 2006 Teach for America Corps member, she taught in Newark, NJ. A mother and educator, Andrea is passionate about providing all children with quality, innovative and personalized education that will ensure success all the way through and beyond college. She received her undergraduate degree from Whitman College and teaching credential through Seton Hall University. When she is not thinking about, talking about, or working on education, Andrea can be found spending time with her family and friends hiking, reading, and enjoying being back in the PNW!
---
Angel Barragan
Executive Director of Summit Everest
Since he was a sophomore at Summit Prep in 2007, Angel has been dutifully involved with Summit Public Schools and education in the Bay Area. After completing his Bachelor's at San Francisco State and Master's in Education from the University of San Francisco, he began his career as a Spanish Teacher at Summit Everest. Angel quickly became the Ethnic Studies and Human Rights Instructor before beginning his tenure as Dean of Culture and Instruction. During his time as Dean, Angel worked to empower students to fight for social justice and equality for people of color. He spent significant time advocating for his students and providing leadership based on personalized education to ensure success for the Everest community. Bringing nearly a decade of experience within Summit schools, Angel is excited to begin his next chapter as Executive Director of Summit Everest.
---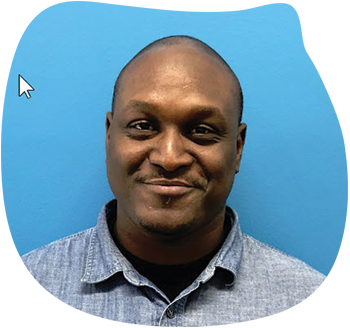 Anthony Clarke
Executive Director of Summit Olympus in Tacoma, WA
Anthony is a Brooklyn, NY local, born to two natives of Barbados, West Indies. Prior to the Executive Director role at Summit Olympus, Anthony served as the school's Dean of Culture and Inclusion. He spent the decade before he joined Summit, teaching social studies at public and independent charter schools in New York City. He has also coached several sports including cricket, basketball, and track and field. Anthony has experience working in a variety of educational settings, including working in alternative, public, charter, and single-sex education. He earned his bachelor's in History from Lehman College and his master's in Teaching Secondary Education from Queens College.
---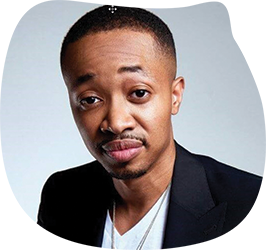 Antonio Saunders
Senior Advisor for Diversity, Equity, and Inclusion for Summit Public Schools
Antonio never asked for permission to change inequitable systems. As a teenager, he became financially independent and the patriarch of his family, navigating through racial systems in the deep south. He ultimately received his Bachelor's in Communication from the University of Alabama and spent the subsequent years transforming organizational models to center on the experiences of the global majority. He works with chief executives and leadership teams in education, tech, and healthcare to apply a DEI lens on a range of issues that include strategy, innovation, and change management. Antonio spent 13 years working with Teach for America, advising them and leading complex systems during uncertain or pivotal moments in the future of education. He is now a key advisor to Summit leadership, providing invaluable insight and direction as Summit Schools continue to evolve their work to ensure success for all students.
---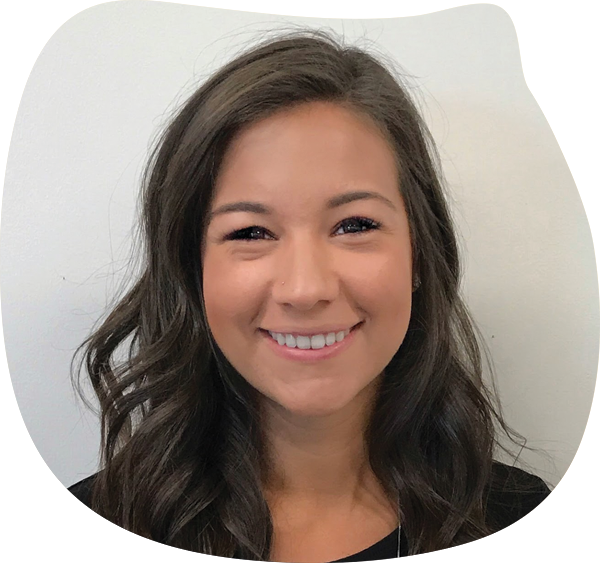 Aubree Guyton
Executive Director of Summit Sierra in Seattle
While currently serving as the Executive Director, Aubree has been at Summit Sierra since its opening in 2015 when originally hired as the Founding Math Teacher. When beginning her work at Summit, she was, and still is, excited to work in a community that so closely aligns with her vision and values and is committed to ensuring we are living our mission to serve all students through our work to be an anti-biased, anti-racist organization. She knows that there is a lot of work to be done to disrupt and change the inequitable systems in education, but believes that this work done in community with one another makes it all the more powerful. In her free time, she spends it outdoors with her husband and dog, camping their way through Washington! Aubree is a diehard Coug, earning her undergrad from Washington State University in Mathematics education as well as her master's in Educational Leadership.
---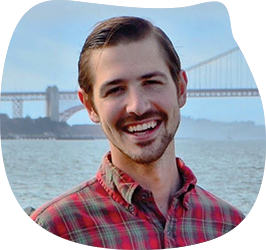 Brett van Zuiden
Chief Information Officer for Summit Public Schools
After over a decade working in the technology sector, Brett is thrilled to empower Summit educators with insights and tools to better serve our students. Brett got his start in education as a Product Lead at Clever where he built data products used by millions of teachers and tens of thousands of schools. He then joined Outschool, a provider of live online classes for kids, where he led the team responsible for the learner experience and online classroom. Now at Summit, he brings his background in technology leadership and product development to ensure Summit leaders and educators have the information they need to improve student outcomes. Brett graduated from the Massachusetts Institute of Technology with a Bachelor of Science in Computer Science and Electrical Engineering, with minors in Mechanical Engineering and Mathematics.
---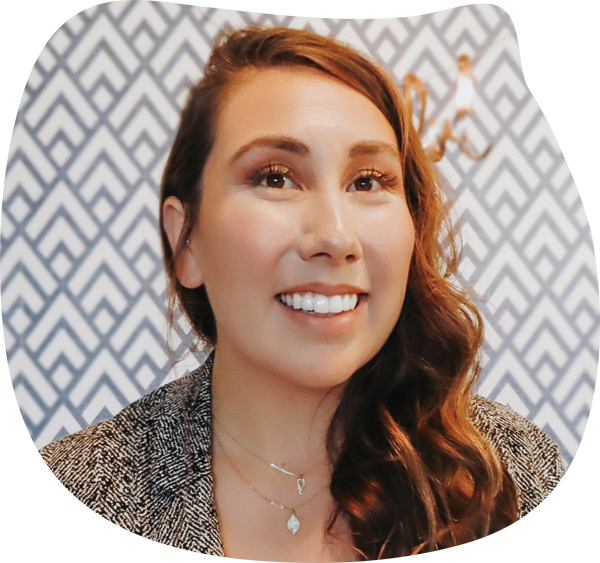 Cady Ching
Executive Director of Summit Prep
Cady was born and raised on the island of Oahu in a multicultural home. Her commitment to working with educational programs in diverse communities across the country has spanned a decade. Cady previously worked as a teacher-coach, biology and AP Environmental Science teacher and a mentor for five years. She has also served as the Director of HR for Summit, and the Assistant Director for Summit Prep before becoming Executive Director in 2020. In addition to her experience in public education, she has worked with a literacy project in Hawaii; an academic and cultural summer program on the Coeur d'Alene Indian Reservation in Idaho; and a residential program teaching science to Native American high school students in South Dakota. Cady attended Stanford University and attained a bachelor's degree in Human Biology with an Area of concentration in the Intersection of Ethnicity, Education and Health and a minor in Native American studies. She continued her education at Stanford Graduate School of Education, where she earned her Master's in Education.
---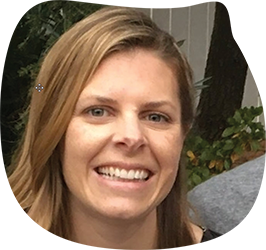 Caitlyn Herman
Chief Academic Officer for Summit Public Schools
Caitlyn has been the leader of Summit Public Schools rich academic and professional development program for the past three years, however, Caitlyn began her time at Summit Public Schools as a science teacher at the Summit network's second charter school: Everest Public High School in 2011. She was later the founding Executive Director at Summit Shasta and more recently, the Senior Director of Schools providing leadership coaching to school directors across the network. Caitlyn began her career in New York City public schools as a science teacher at Essex Street Academy. At Essex Street she served as the department coordinator building out the school's project-based curriculum for all grades. She also spearheaded the effort to focus the school's advisory curriculum around wellness, habits of success and college readiness. While teaching, she also worked as an adjunct professor at NYU'S graduate School of Education teaching science curriculum to aspiring teachers. Caitlyn holds a bachelor's in Biology from Lafayette College, amaster's from New York University in Secondary Science Education and a master's in education from New England College in School Leadership as part of the Principal's Residency Network program with the New York City Public Schools' system.
---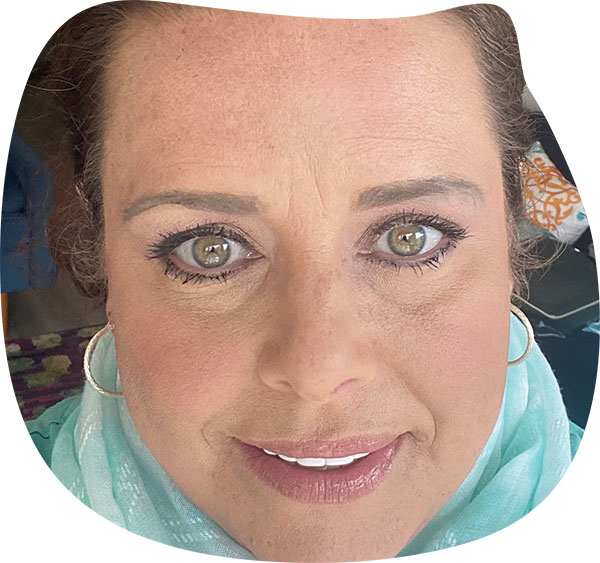 Carisa Bowman
Executive Director of Summit Denali Middle School in Sunnyvale, CA
Carisa arrived at Summit Denali in her 23rd year in education as a seasoned school administrator, district office coordinator, general education teacher, and special education teacher. In addition to her role as an educator, she is first and foremost a mother who was directly drawn to Summit because of the clear alignment with her own beliefs, passion and the ways in which the Summit model truly centers students and strives for equity. Carisa began her career as an educator in Baltimore, Maryland, and more recently has been serving the Millbrae community in the Bay Area. Although she has always felt at home in the classroom, it is in her position as a school administrator where Carisa has been most fulfilled in her life's work. She enjoys the ways in which the Executive Director role allows her to help grow teachers and school staff daily while also remaining connected to the students' learning and experiences in the classroom. Carisa holds master's degrees from Frostburg State University and Towson University, a master's in business administration from the University of California, Davis, a doctorate of education from Grand Canyon University and earned a certificate of advanced studies education from Notre Dame of Maryland University.
---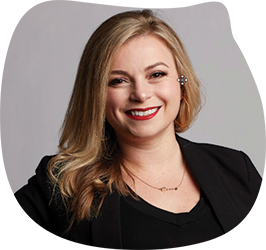 Corey Crouch
Senior Advisor to Summit Public Schools
Corey is a student-centered leader with 20 years of experience in education. She has a comprehensive management background including school leadership, systems leadership, and nonprofit leadership. She started off her career as a teacher's aide in a kindergarten classroom and quickly realized that her passion was in supporting people and systems in reaching their potential. Corey began classroom teaching in 2006 as a Teach For America corps member teaching high school English in Houston, Texas; a two year commitment turned into twelve years in the Houston education community which closed out with five years as the school leader at YES Prep Gulfton. She then spent several years as a teacher, instructional coach, school leader, and national team leader bringin the Summit Learning model to local communities around the country. She loves being innovative and bold and supporting other leaders in doing the same. Corey is happy to be back with the Summit team to support the operationalization of the Expeditions Redesign vision. Corey holds an MBA from the Jones School of Business at Rice University and a BA in English Literature and Elementary Education from Rowan University. In her free time you can find her trying to teach dogs how to read, rooting for Philadelphia sports teams, or hanging out in France.
---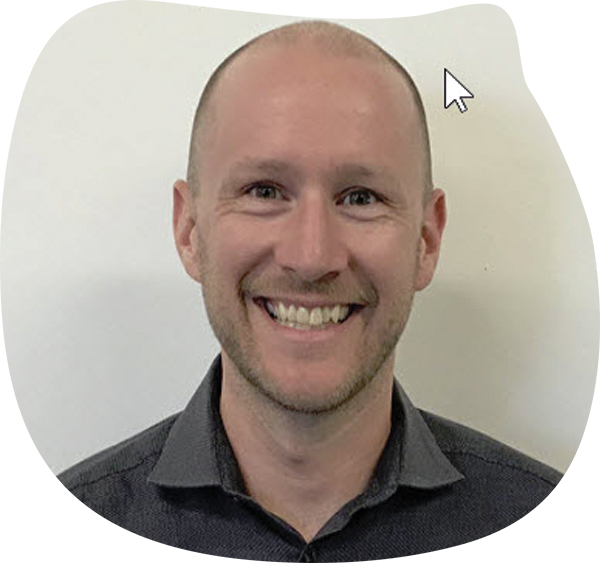 Dan Effland
Executive Director of Summit Atlas High School in West Seattle
Dan joined Summit in 2017 and has led Summit Atlas High School since 2020. A native of West Virginia and West Virginia University alumni, Dan credits the great city of Chicago for shaping him into the person he is. After 10+ years as a working musician in the windy city, Dan underwent a career change inspired by incredible experiences working with students in Chicago Public Schools and some guidance and advice from trusted friends and family. Going through Teach for America in 2014, Dan earned a Master's in Special Education from Dominican University and worked as a Special Education teacher for grades 6-12 in Chicago and eventually Seattle. Dan also holds a Masters in Education in Public School Building Administration from Columbia University. He previously served as Dean of Culture and Instruction at Summit Sierra.
---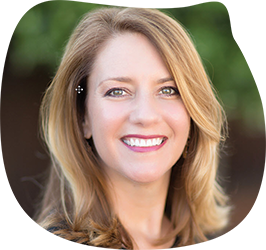 Diane Tavenner
Chief Executive Officer and Co-founder of Summit Public Schools
Diane Tavenner is the co-founder and CEO of Summit Public Schools, a nationally-recognized nonprofit that operates 14 public middle and high schools in California and Washington. Diane led the development of a school model centered on real-world experiences, self-direction, collaboration, and reflection–preparing all students to succeed in college, thrive in today's workplace, and lead secure and fulfilled lives. She is the author of the bestselling book Prepared: What Kids Need for a Fulfilled Life, which was recommended by Bill Gates as one of his top books of 2019 and Diane co-hosts the Class Disrupted podcast with Michael Horn. Diane is the board chair of the Carnegie Foundation for the Advancement of Teaching, the Pahara Institute and the Minerva University. She is a board member of Transcend Education and Gradient Learning.
---
Edward Lee
Chief Financial Officer for Summit Public Schools
Ed is an experienced strategy, finance and operations leader. He began his career as an English as a Second Language Teacher in South Korea at Sorabol College, and later went on to establish his career in education in New York City as a founding Science Teacher and Science Department Chair at the NYC Department of Education at Millennium High School and the Brooklyn Latin School. While at the University of Michigan, he was the Social Venture Fund Education Industry Lead where he created and managed partnerships with like-minded education impact investing funds, such as the New Schools Venture Fund and Investors Circle. In 2017, Edward joined the Summit Public Schools team as the Director, Financial Planning and Analysis where he led the strategic planning and cost management for the Summit Learning Program, reporting directly to the Chief Financial Officer. He went on to become the Chief Financial Officer for Voices College Bound- Language Academies and Trinity School and has recently returned to Summit as the CFO. He holds a bachelor's in Chemistry from Duke University, master's M.A from City University of New York City College in Science Education and an MBA master's in business administration focused on Strategy and General Management from the University of Michigan Stephen M.Ross School of Business.
---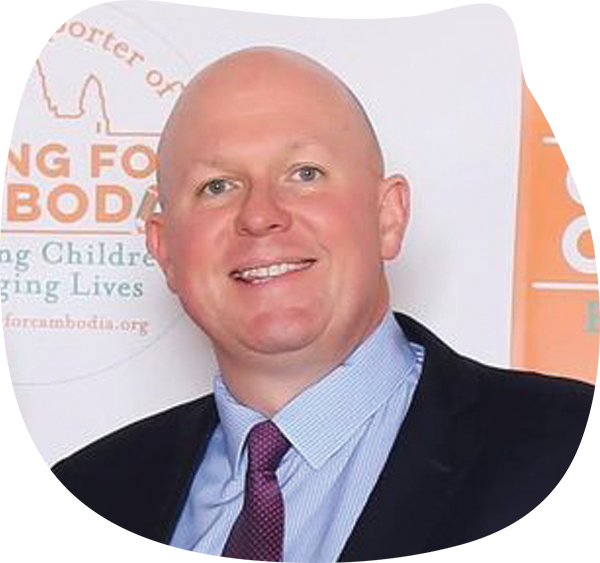 Eric Dillie
Executive Director of Summit Tamalpais Middle School
Eric is a 20-year veteran in education. Before joining Summit as the Executive Director of Tamalpais Middle School, Eric served as Superintendent of Schools at Key Educational Group, an educational nonprofit service provider for public charter schools. Eric's prior educational leadership experience includes three years as Principal of a national award-winning public charter high school, two years as Director of International programs at a large private school group, and a combined four years as Director of Instruction and Campus Principal at a public charter high school group in the Dallas-Ft.Worth area. Prior to his leadership roles, Eric spent seven years as a teacher in traditional district schools. Eric is an active member of the Rotary Club of Livermore Valley and serves on the Board of Directors at Partners for Change Tri-Valley, a Bay Area nonprofit focused on ending the cycle of poverty. Eric earned a bachelor's in Social Science from the University of Northern Iowa and a Master's of Education in Educational Administration from the University of North Texas. Eric holds a California Administrative Services Credential and a California Single Subject Teaching Credential.
---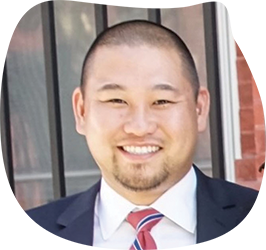 Felix Li
Chief Operations Office for Summit Public Schools
Felix brings to Summit over a decade of K-12 school and systems leadership experience in public education with expertise in school operations, systems design, cross-functional project management, budgeting & finance, crisis communication and management, strategy and people development. Felix brings a deep commitment to building a more anti-biased and anti-racist world to his work in his leadership of efficient and effective school systems that drive strong outcomes for all students. Prior to Summit, he started his career in public education serving as a middle school math teacher and Teach for America corps member in the NYC Department of Education for five years. He later spent nine years as an Associate Chief Operating Officer and school leader of an all-boys K-8 school with Uncommon Schools in Brooklyn, New York. Felix is a graduate of Duke University with a dual degree in Public Policy and Sociology, and holds a master's in Teaching from Pace University.
---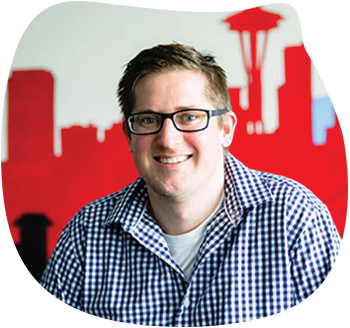 Greg Ponikvar
Executive Director of the Marshall Leadership Institute within Summit Public Schools
Greg is the founding Executive Director of the Marshall Leadership Institute at Marshall Street, and the moderator of the Leadership Fellows Program. Greg is a committed, mission-driven leader and educator with 13 years of experience at Summit Public Schools. He was a founding History Teacher at Everest Public High School, where he earned his National Board Certification. Greg then founded the Summit Expeditions Program, where he led a team of teachers offering elective, enrichment and passion-exploration courses across the Summit Public Schools network of schools in California. He then moved to Tacoma, Washington to be the founding Executive Director of Summit Olympus High School, which was among the first public charter schools in the state to graduate a diverse group of students with a 100% college acceptance rate. Now, Greg dedicates his time to building scalable solutions to problems facing the training and retention of a set of high-quality and diverse school leaders through the Marshall Leadership Institute. Greg holds a bachelor's in Sociology and History from the University of California, Santa Barbara and received his Master of Arts in Education and teaching credential from Stanford University.
---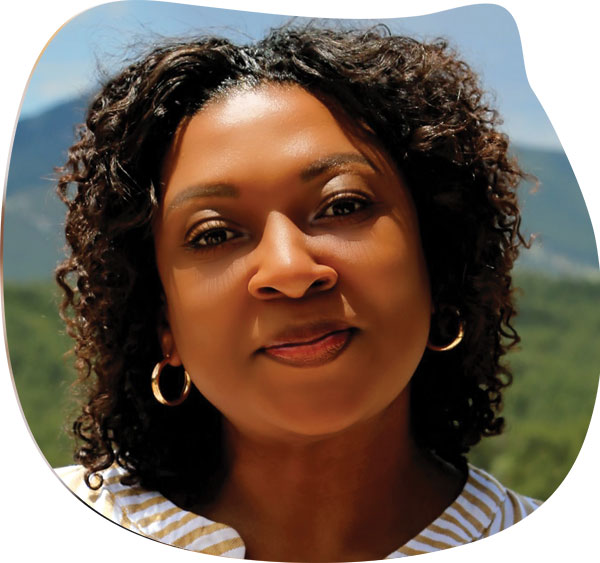 Jackie Wilson
Executive Director of Summit Tamalpais High School
Jackie leads the Summit Tamalpais High School with deep experience as both a school administrator and educator. As the Tam community has experienced, Jackie has a passion and belief in all students and strong conviction in serving diverse communities. Jackie believes that all children deserve a high-quality education that not only prepares them academically to have college and career successes, but also provides a platform for them to become contributing members of society. Having been afforded opportunities to work directly with education reform and advocacy initiatives for charter schools in both Mississippi and Louisiana, Jackie's leadership is a tremendous asset to the Summit community. She holds a bachelor of science degree in Foreign Language (with an emphasis in French) and a minor in Speech Education as well as a master's degree in Educational Leadership. She is also certified in Educational Leadership and Administration.
---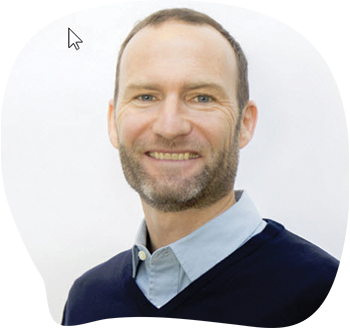 Jonathan Stewart
Executive Director of Summit Tahoma
Jonathan has been a proud Executive Director at Summit Tahoma since 2015. He has over two decades of work in education. Previously he worked for PUC Schools in Los Angeles as the Director of Teacher Development, leading a partnership grant from the Bill & Melinda Gates Foundation. He was a teacher and trainer in the Peace Corps in Namibia and has been an instructional coach in Oakland Unified and LAUSD. As a teacher, he received an award for his exemplary work in the education of highly able students from Johns Hopkins University. Jonathan holds a bachelor's degree in American Studies with a concentration in Education Policy and a Master's in Education Leadership from the University of California, Berkeley.
---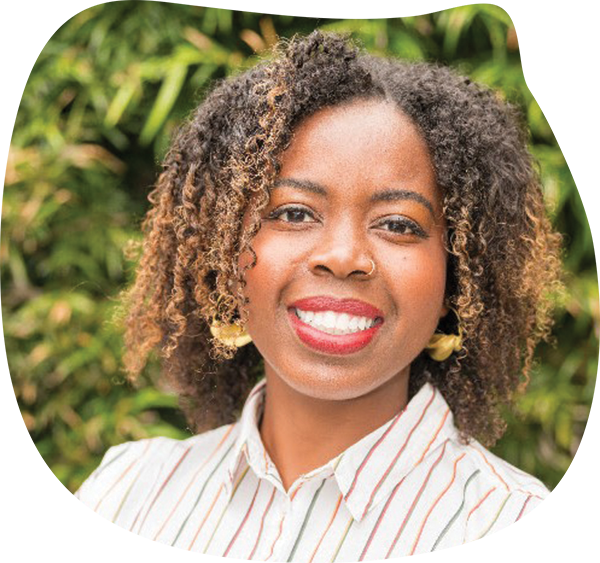 Kacy Robinson
Executive Director of Summit K2 Middle School
As a 15-year education veteran, Kacy has deep experience as a school leader and former teacher. She joined Summit after spending four years with Berkeley Unified focusing on equity, recruitment and retention efforts. Complementing her education experience, Kacy is also a dedicated volunteer holding positions ranging from a local school site council to serving as an active member of the Alameda County Juvenile Justice Delinquency and Prevention Commision. Kacy is passionate about ensuring all children reach their potential and has a particular passion for middle school. She earned her Master's degree in Education in School Leadership from Harvard University Graduate School of Education and her bachelor's from the University of California, Berkeley.
---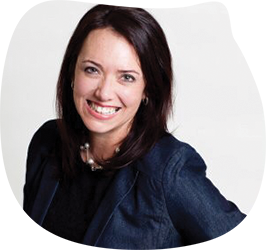 Kate Gottfredson
Chief of Public Affairs for Summit Public Schools
Kate brings to Summit Public Schools over 15 years of leadership and management experience in public education in advocacy, policy development and implementation within both public charter schools and large urban districts. Kate's expertise in policy, strategic communications, and operations, together with her passion for social justice and deep commitment to closing the opportunity gap, has made her a strong partner in driving positive change towards stronger outcomes for all kids. After practicing law for several years, Kate began her work in public education policy as a senior policy advisor to Washington D.C. Mayor Adrian Fenty during a period of unprecedented reform. She later served as an education Program Manager for the administration, leading budget development for the sector's billion dollar agency budgets. Upon leaving D.C., Kate became a founding member of the national education advocacy organization StudentsFirst where she helped craft the group's cornerstone policy agenda and model legislation. Kate later led legislative efforts for the Arizona Charter Schools Association. Kate is a graduate of the University of California, Davis with a degree in Political Science and holds a Juris Doctorate from the University of Arizona.
---
Keith Cantrelle
Chief of Staff for Summit Public Schools
Keith serves as Chief of Staff at Summit Public Schools and oversees critical strategic initiatives for the network and the CEO. Keith holds a master's in law in European Union Business Law from the Universiteit van Amsterdam. A firm believer in giving back to the community, he has participated in Asylum and Veterans pro bono initiatives while an Associate at Latham & Watkins, LLP in New York City, and previously served as assistant clarinetist in the Greenwich Village Orchestra and as a soloist and principal clarinetist in the United States Army Europe Band & Chorus in Heidelberg, Germany. Having a passion for educational equality, Keith is thrilled to advance Summit's mission to equip every student with the necessary tools to lead a fulfilled life.
---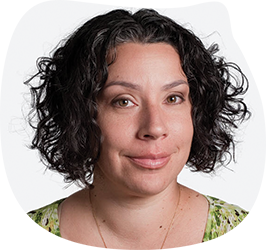 Kelly Garcia
Chief of Schools for Summit Public Schools
As the Chief of Schools, Kelly provides leadership, vision and strategic direction for Summit Public Schools. Kelly began her career teaching in Boston Public Schools and returned home to California where she taught in Hayward before joining the founding team of Summit Public Schools. After teaching World History in the school's inaugural year, Kelly served as the Assistant Director of Summit Prep and went on to lead two other network schools, Summit Everest and Summit K2. Under her direction, K2 and Everest fully implemented the Summit Learning program. As the Summit model and curriculum were further developed in partnership with the Chan Zuckerberg Institute, Kelly lent her deep school experience to the Summit Learning Team as the Senior Director for the Western Region, which included a portfolio of 95 schools in 10 states. Most recently, Kelly returned to Summit Public Schools as the Chief of Staff where she supported the Summit's pandemic response and transition to Virtual School, the creation of an aligned network model, the professional development of school leaders and streamlining communication throughout the network. Kelly received her bachelor's in History and a certificate in the Children and Society Curriculum from Stanford University. She also holds a Master's in Education in Teaching and Curriculum from Harvard University's Graduate School of Education.
---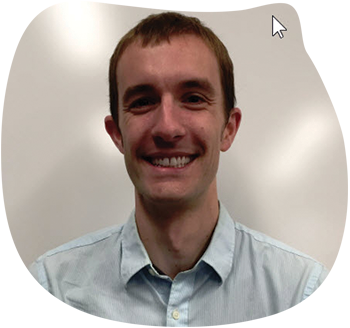 Kevin Bock
Executive Director of the Expeditions Experiences Program for Summit Public Schools
Kevin joined Summit Public Schools in 2011 as the founding chemistry teacher at Summit Everest. Kevin was also the second Executive Director at Summit Denali High School before starting his role leading Expeditions. Prior to Summit, Kevin taught science in both charter and district schools around the Bay Area. At Summit, he has piloted educational technology and personalized learning, where he has worked to prepare a diverse group of students for success in college and to be thoughtful contributing members of society. Kevin has served as a cooperating teacher for the Stanford Teacher Education Program. He was a Leonore Annenberg Teaching Fellow of the Woodrow Wilson Foundation and a fellow of the Knowles Science Teaching Foundation. Kevin is an alumnus of Yale University, where he studied Chemistry & Political Science, and he earned a Master's in Education from Stanford University's Graduate School of Education. In 2013, he was honored by Stanford University as an alumni leader in education.
---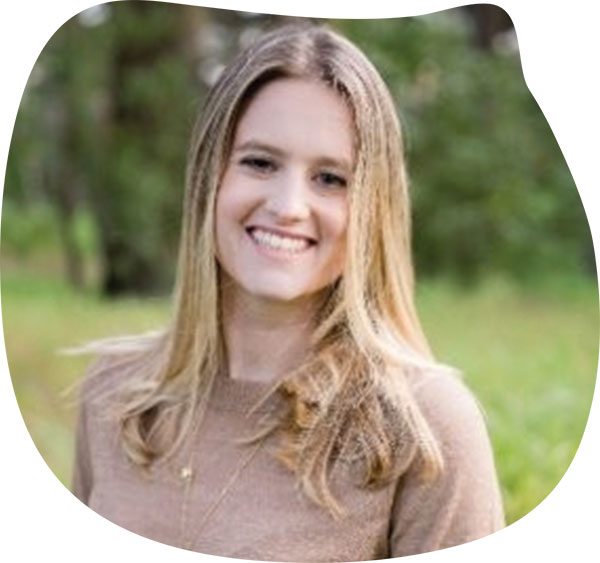 Laura Zado
Executive Director of Summit Denali High School in Sunnyvale, CA
Laura joined Summit Public Schools in 2012 as an English teacher at Summit Shasta. Prior to serving Summit Denali as a Dean of Culture and Instruction four years ago, Laura supported schools across the country in implementing Summit Learning. Laura is a graduate of Dartmouth College with a degree in English and has a Master's degree from the Stanford University Graduate School of Education.
---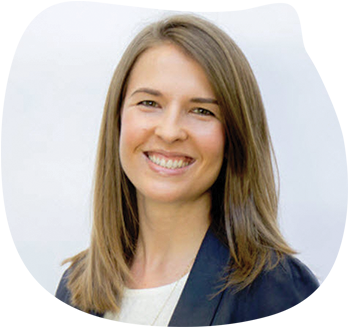 Malia Burns
Chief Program Officer for Summit Public Schools
Malia was born on the island of Kauai, HI. She began her career and fell in love with the education profession in 2006 in the South Bronx where she taught Global History and Geography at the Bronx School for Law, Government, and Justice for three years. Malia then relocated to Chicago where she joined Muchin College Prep, a campus of the high performing Noble Street Charter School Network. She taught Multicultural Literature there for two years before joining the school's leadership team as the Dean of Students. In her role as a Senior Director of Schools and a member of the Summit Network Leadership Team, Malia manages and professionally develops school leaders. Prior to this role, Malia was the founding Executive Director of Summit Sierra in the Chinatown International District of Seattle where she launched one of the first public charter schools in the state of Washington and played a pivotal role in ensuring that all students in Washington have access to high quality public education. Malia graduated from Seattle University, and received her Master's in Education Leadership from the Teacher's College at Columbia University.
---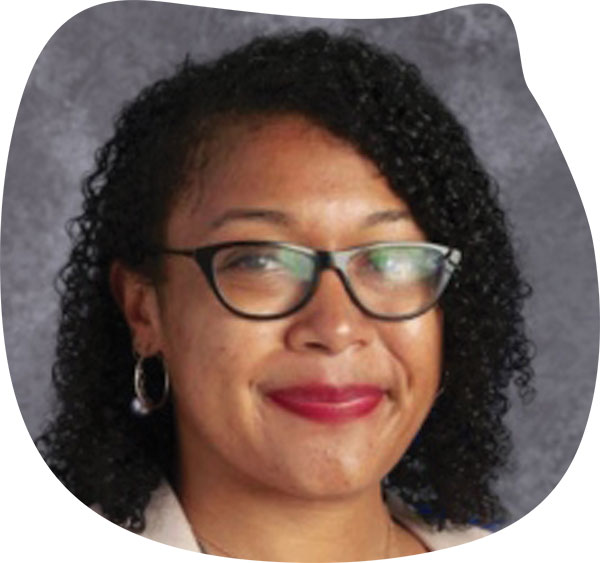 Meg Lee
Executive Director of K2 High School
Lee's journey in education began at 19 as a teaching assistant in LAUSD. As a graduate of LAUSD, she felt compelled to give back to her district while earning her BA in English and African American studies at UCLA. After graduating from UCLA, she defected from her beloved Blue and Gold earning an M.A. in Teaching from USC's Rossier School of Education. She has worked in education for the last 12 years in charters and public schools from California to Texas and back. Lee came to Summit K2 as the Dean of Culture and Instruction in 2020 and resides in the Eastbay with 2 of her 4 children.
---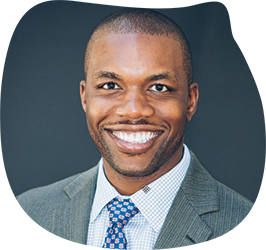 Nnanna Ogbu
Chief Legal Officer for Summit Public Schools
Nnanna brings extensive legal and policy experience to Summit Public Schools. Prior to joining Summit as an Associate Counsel in 2017, he worked in various law firms in the Bay Area, where he counseled school districts, counties, community college districts and nonprofit organizations. Prior to that, he worked at the State Bar of California, California Court of Appeal-2nd District and the City of Oakland: Office of the City Attorney. Nnanna is a Thomas M. Menino/AmeriCorps Promise Fellow, where he co-authored resource guides on youth engagement in local government and authored several newspaper articles on education, technology and community service. Nnanna received his bachelor's in Urban Studies from Stanford University and his Juris Doctorate from University of Southern California Law School.
---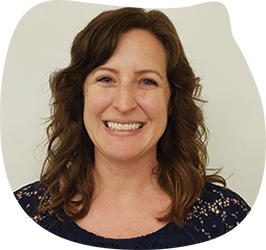 Pam Lamke
Pam has over 15 years of experience in education as a teacher, school leader, and instructional coach. Since 2014, Pam has successfully led the development of Summit programs that serve as pipelines and preparation into teaching. Pam holds a Bachelor's degree from the University of California, San Diego, a Master's in Education and a teaching credential from Stanford University, and a Master's in Educational Leadership and an administrative credential from the University of California, Berkeley. Pam spends her free time dancing, baking, and playing outside with her two children.
---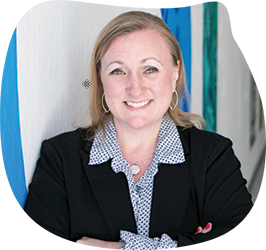 Sharon Johnson
Senior Director of Multi-tiered Support Services (MTSS) at Summit Public Schools
Sharon has over 15 years of experience in charter school leadership and over 22 years' experience in education. Prior to joining Summit as Senior Director of Schools, Sharon spent 20 years at the Aspire Public Schools charter school network serving as a Lead Teacher, Instructional Coach, Principal and Mentor Principal at East Palo Alto Charter School. She then transitioned to Aspire's Bay Area regional network team as Associate Superintendent, where she led a portfolio of 11 K-12 schools from East Palo Alto to Richmond. Sharon is passionate about leadership development. In her tenure, Sharon designed systems and facilitated development for school leaders to dramatically improve instructional outcomes and experiences for students. She is also ignited by continuous improvement efforts toward educational equity and excellence for students furthest from the sphere of success. Sharon is a National Equity Project Fellow and has taught as an Adjunct Professor for Alliant University as well as Alder Graduate School of Education's teacher and principal residency program. She grew up in the midwest and the Bay Area and has a Master's degree in Educational Leadership from San Jose State University, and a Bachelor of Science degree in Education and Social Policy from Northwestern University.
---
Wilita Sanguma
Chief Development Officer for Summit Public Schools
As the Chief Development Officer for Summit Public Schools, Wilita brings experience in development, finance, and program management. Additionally, Wilita serves on several nonprofit boards to advise, consult and execute services to support holistic education and the development of youth within marginalized communities nationally and internationally. Wilita received his bachelor's degree in Political Science from Fresno State University and later earned a Master's degree in International Studies from the University of San Francisco. Whether playing soccer, building puzzles, or reading with his two girls, he loves engaging in activities that contribute to their holistic wellbeing.
---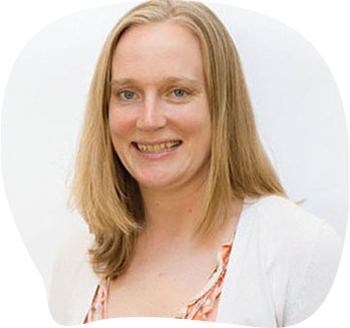 Wren Maletsky
Executive Director of Summit Shasta
Growing up in Durham, NC as the daughter of two teachers, Wren always knew she wanted to be an educator. She truly believes that all students deserve a high- quality education. Wren joined Summit in 2011 as the AP Environmental Science teacher at Summit Prep. In 2014, she became Assistant Director there. In 2016, she moved to Summit Shasta and is thrilled to be Executive Director at Shasta. Prior to Summit, Wren taught biology and AP Biology at a charter school in Harlem, NY; served as a cooperating teacher for the Stanford Teacher Education Program; and is an alumna of Duke University, where she studied Biology and English. She earned a Master's degree in Education from Stanford University.
---