Prospective Families:
About Summit Olympus
Summit Olympus is a unique public high school, best known for providing a college-prep curriculum and supportive learning environment for a diverse group of young people. The school attracts students from across Tacoma, but is particularly focused on serving families living in the South End, Eastside, and Hilltop neighborhoods.
After much public demand for more school options, the school opened in 2015 in a historic building – the former Nalley's pickle-packing plant near the Tacoma Dome. Lovingly renovated, the school features expansive windows overlooking downtown Tacoma, the Tideflats, and is walking distance to the Marina and museum district.
All Summit students benefit from a supportive learning environment, technology resources, outstanding faculty, small classes, and individualized attention from their teachers and mentor. Summit Olympus Public Charter School is authorized by the Washington Charter School Commission.
In 2019, Summit Olympus graduated our first class. We celebrated 100% being accepted to a college or university.
As a public school, enrollment at Summit Olympus is tuition-free and open to all students in grades 9 through 12.
Now Accepting
Applications for
2024-25
Enroll Today!
Admission Lottery
We will be holding an admissions lottery for the 2024-2025 school year for grades 9-12 on Monday, February 5th, 2024. All applications received by 11:59PM on February 2, 2024 will be included in the lottery. Admissions offers will be made on a space available basis as a result of the lottery. Any applicant who does not receive an offer of admission will be placed on the waitlist.
(Non-discrimination Statement)
Visit Us to Learn More
Join our Open House to learn more about our school.
The Summit Difference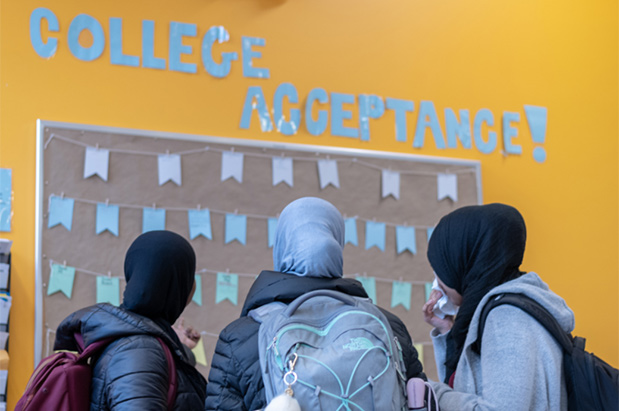 Our promise is that Summit students will be prepared for success in a 4 year college. But beyond this, Summit students grow as happy, kind, independent and curious young adults prepared with the habits and skills they need for success in life.
Summit students spend their days solving real-world problems and building the skills of self-direction, collaboration and reflection – critical for college and life success. Our curriculum is based in proven learning science and supports development of the whole child.
We founded our inaugural school, Summit Preparatory High School, in 2003. Today, we are proud to operate some of the best public schools in the country serving diverse communities throughout California and Washington states.
School Leadership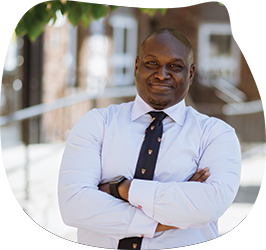 Anthony Clarke
Summit Olympus | Executive Director
Summit Olympus High School's new executive director, Anthony Clarke, is a Brooklyn native, born to two natives of Barbados West Indies. He earned his B.S in History from Lehman College and his master's in Teaching Secondary Education from Queens College. Prior to taking on the new role, Mr. Clarke served as the school's dean of instruction and culture. He spent the decade before he joined Summit, however, teaching social studies at public and independent charter schools in New York City. He has also coached several sports including cricket, basketball and track and field. He has experience working in a variety of educational settings, including working in alternative, public, charter and single-sex education.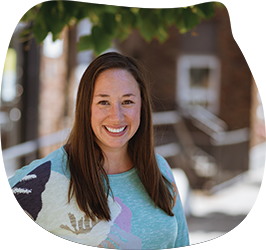 Kim Combs
Summit Olympus | Dean of Operations
Ms. Combs works with our families and staff to ensure our school upholds strong operational and logistical success. She has worked with and for Tacoma families for over ten years and has been passionately working with the Summit Olympus community for five years now! Along with her spouse and three children, Ms. Combs enjoys spending time with friends and family adventuring in Lilliwaup on Hood Canal.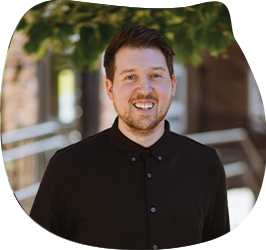 Jordan Prohuska
Summit Olympus | Dean of Culture & Instruction
Jordan Prohuska was a science teacher at Summit Olympus for 6 years, teaching Biology, Chemistry, and AP Environmental Science. Originally from Milwaukee, Wisconsin, he also taught science at the Milwaukee County and Kansas City Zoos. He earned his Bachelor's of Science from the University of Wisconsin-Madison in Zoology, his teaching credentials from Avila University and his master's degree at Walden University. In his free time, he likes to take hikes with his wife and his dog, play bass and drums, and work on his house.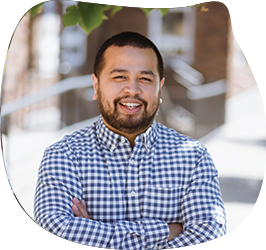 Jacob Leon
Summit Olympus | Dean of Culture & Instruction
Jacob Leon was born and raised in Tacoma, WA. Jacob has strong ties to his Chamorro heritage. He graduated from Washington State University with a teaching degree in English. Jacob was a founding member of the Olympus teaching staff. The first five years of his teaching career were with Summit Olympus. He then continued his teaching career at his alma mater Washington High School in Parkland. Jacob values personal relationships with colleagues, peers, and community. During his free time he likes to play guitar, play video games, and spend time with his partner and two sons.

Contact Us
School Address:
409 Puyallup Avenue
Tacoma, WA 98421
Regular Office Hours:
Monday – Friday:
8:10 am –  4:10 pm
2023 Summer Office Hours:
Monday – Friday:
9:00 am – 2:00 pm
(Closed July 3rd – 7th)