Prospective Families:
About Summit Tamalpais
Summit Tamalpais is a unique public school located in San Pablo, CA. We provide a college-ready, personalized learning experience in a dynamic, diverse student community. We are tuition-free and open to all students. We opened our doors in the fall of 2016 and are currently serving students from grade 7 to grade 11. We will grow to serve grades 7 through 12 by fall 2021 and our first class will graduate in the spring 2022!
Seats Are Still Available for 2022-23!
We are continuing to accept applications and extend offers.
Enroll Today!
Visit Us to Learn More
Join our Open House to learn more about our school.
The Summit Difference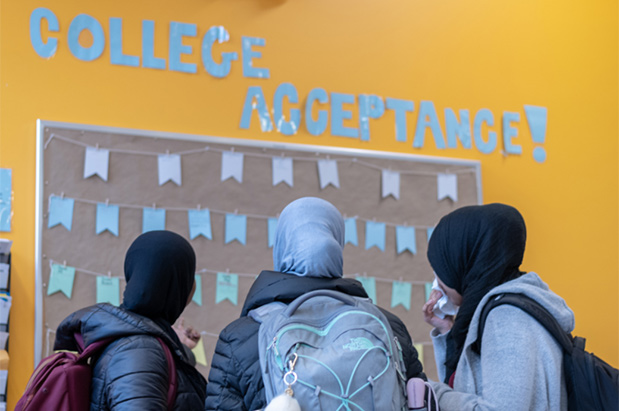 Our promise is that Summit students will be prepared for success in a 4 year college. But beyond this, Summit students grow as happy, kind, independent and curious young adults prepared with the habits and skills they need for success in life.
Summit students spend their days solving real-world problems and building the skills of self-direction, collaboration and reflection – critical for college and life success. Our curriculum is based in proven learning science and supports development of the whole child.
We founded our inaugural school, Summit Preparatory High School, in 2003. Today, we are proud to operate some of the best public schools in the country serving diverse communities throughout California and Washington states.
School Leadership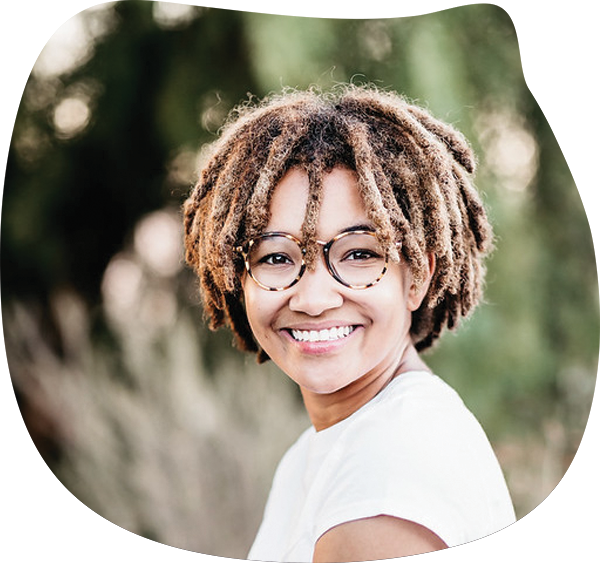 Joi Jackson
Summit Tamalpais | Executive Director, Middle School
Joi Jackson is excited to continue supporting Summit Tamalpais students as the middle school's new executive director. Ms. Jackson is from Atlanta, Georgia where she attended Spelman College earning a bachelor's degree in Sociology and Anthropology. She then earned a master's in Educational Policy and Leadership at Loyola Marymount University. Before joining Summit Tamalpais, Ms. Jackson began her Summit journey at the K2 campus. Ms. Jackson has a passion for exploring the many ways children learn and the ways their communities support them. She loves to dance, draw and cook plant-based meals. She also enjoys learning as she develops the character of her students as well as her young daughter.

Jareem Gunter
Summit Tamalpais | Executive Director, High School
Jareem Gunter was born and raised in West Oakland until his family moved to Antioch. His parents taught him at a very young age the difference between dreams and purpose and if you can blend the two you'll find true happiness! 18 years ago, Jareem started in education as a PE teacher which moved him to find his purpose, working in youth development. His lifelong passion lies in the commitment to educate, provide resources, and create opportunities for youth to thrive in their daily lives, succeed in school, and become positive leaders in their community. After many different roles in the education sector, he created a leadership consulting firm to train educators how to best support students. Jareem's leadership style is to help extract the greatness within the community of teachers, administration, and parents. He believes students always mimic the behavior of the adults around them and if he pours into the adults the students will be successful. His philosophy is that good teachers impart good education however great teachers groom their students to become leaders and strive for excellence. Ordinary teachers direct us along the right path, but great teachers inspire us to seek our own path –they encourage us to discover our talents.
Jareem has been married for 8 years to his beautiful wife Jenise and they have 2 lovely children, Josiah and Joelle. In 2015, Jareem wrote a book titled "The Man Book" a transformational guide to empower young men on the journey to manhood. In the first year the book sold over 15,000 copies and the book was placed in 47 different schools around the county. Jareem has plans to continue to write books that inspire all young people.

Contact Us
School Address:
3020 Hilltop Mall Road
Richmond, CA 94806
Office Hours
Monday – Friday:
8:00 am – 3:30 pm