Prospective Families:
About Summit Everest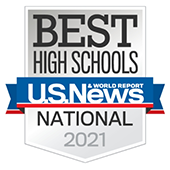 Since opening in the fall of 2009 with a founding class of 9th graders, Summit Everest has served the diverse communities in Redwood City. We believe that every student is capable of college success, that it takes character and academics to achieve that success, and that serving others is part of the joy and responsibility of success. These three elements are evident in everything we do, from project time to basketball practice — for every student, every day.
Today, Everest is among the top public high schools in the country. Every year from 2015 to 2020, US News & World Report ranked Summit Everest as one of the nation's Best High Schools.
Summit Everest is authorized by the Sequoia Union High School District as a tuition-free school that is open to all students. As a public high school, enrollment is open to students in grades 9 through 12.
Now Accepting
Applications for
2024-25
Enroll Today!
Admission Lottery
We will be holding an admissions lottery for the current 2024-2025 school year for grades 9-12 on Thursday, February 29, 2024. Admissions offers will be made on a space available basis as a result of the lottery. Any applicant who does not receive an offer of admission will be placed on the waitlist.
Visit Us to Learn More
Join our Open House to learn more about our school.
The Summit Difference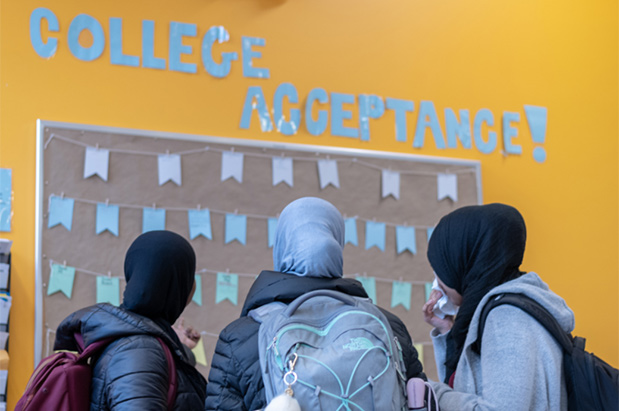 Our promise is that Summit students will be prepared for success in a 4 year college. But beyond this, Summit students grow as happy, kind, independent and curious young adults prepared with the habits and skills they need for success in life.
Summit students spend their days solving real-world problems and building the skills of self-direction, collaboration and reflection – critical for college and life success. Our curriculum is based in proven learning science and supports development of the whole child.
We founded our inaugural school, Summit Preparatory High School, in 2003. Today, we are proud to operate some of the best public schools in the country serving diverse communities throughout California and Washington states.
School Leadership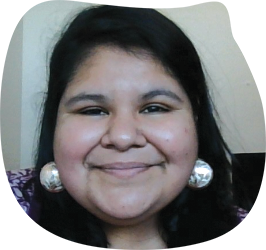 Karla Guerrero
Summit Everest | Dean of Expeditions
Born and raised in the South Bay Area, Karla is a proud hija de imigrantes. She is a first gen college graduate from San Francisco State University where she majored in Raza Studies and minored in American Indian Studies. Karla started working at Summit Denali Middle School SY17 as a tutor with Americorps, joined the founding class of the Marshall Teacher Residency (formerly SLTR) the following school year at Summit Prep and received her teaching credential for Social Science. She taught Modern World II at Summit Denali the following four years, and graduated an amazing group of young individuals in 2022. For the SY23, Karla worked as a Dean of Culture and Instruction at Summit Denali High School and is excited to transition to Dean of Expeditions at Everest for the SY24!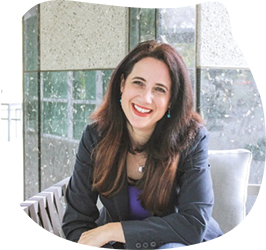 Danielle Sperandeo
Summit Everest | Dean of Culture and Instruction
Danielle (aka Dani) has dedicated her career to helping students find self-agency and empowerment through education and advocacy. She holds a PhD in Conflict Analysis and Resolution from Nova Southeastern University and an MA in Education from Claremont Graduate University. She brings 15 years of experience in designing curricula focused on social equity, providing academic coaching, delivering community education programs, and designing mental health service models for underserved groups. Dani shares concentrated experience in serving unhoused populations, and developing adolescent suicide prevention programs, post-pandemic. A California native by birth, Dani is also from Sicilian and Argentinean ancestry, and grew up in East Los Angeles. She has two sons; Samuel- age 17 and Noah- age 24. She previously served as a middle school teacher and grade level leader for Rancho Cucamonga Middle School, followed by more recent roles as the Regional Campus Dean for The Chicago School of Professional Psychology, and the Associate Provost for West Coast University- a school focused on health sciences. In her leisure time, she enjoys cooking, ziplining, , attending air shows, and hiking.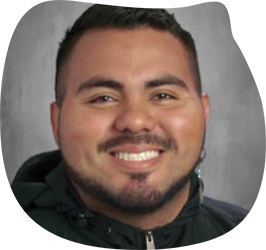 Angel Barragan
Summit Everest | Executive Director
Mr. Barragan is entering his second year as Everest's Executive Director. He has a long history with Summit Public Schools, and is a proud alumni of our sister school Summit Prep. Mr Barragan has been a Spanish teacher, Ethnics and Human Rights teacher, was the Dean of Culture and Instruction for Expeditions. But nothing has brought us much joy as coming back to Everest and being part of the community he grew up knowing.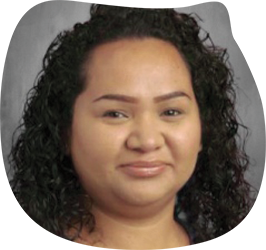 Daira Ramirez
Summit Everest | Dean of Operations
Ms. Ramirez is entering her fourth year at Everest. She is a native of the Redwood City Community. As the Dean Of Operations, she supports students and families daily and is passionate about engaging with her community.
Contact Us
School Address:
455 5th Avenue
Redwood City CA 94063
Regular Office Hours:
Monday – Friday:
8:00 am – 4:00 pm
2023 Summer Office Hours:
Monday – Friday:
9:00 am – 3:00 pm
(Closed July 3 rd-7 th)