Prospective Families:
About Summit Everest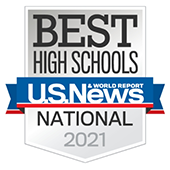 Since opening in the fall of 2009 with a founding class of 9th graders, Summit Everest has served the diverse communities in Redwood City. We believe that every student is capable of college success, that it takes character and academics to achieve that success, and that serving others is part of the joy and responsibility of success. These three elements are evident in everything we do, from project time to basketball practice — for every student, every day.
Today, Everest is among the top public high schools in the country. Every year from 2015 to 2020, US News & World Report ranked Summit Everest as one of the nation's Best High Schools.
Summit Everest is authorized by the Sequoia Union High School District as a tuition-free school that is open to all students. As a public high school, enrollment is open to students in grades 9 through 12.
The Summit Difference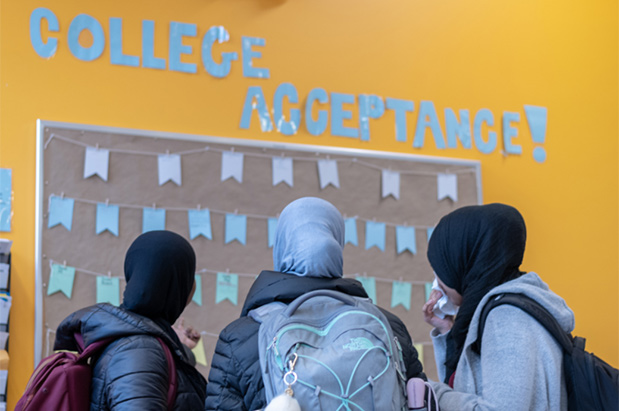 Our promise is that Summit students will be prepared for success in a 4 year college. But beyond this, Summit students grow as happy, kind, independent and curious young adults prepared with the habits and skills they need for success in life.
Summit students spend their days solving real-world problems and building the skills of self-direction, collaboration and reflection – critical for college and life success. Our curriculum is based in proven learning science and supports development of the whole child.
We founded our inaugural school, Summit Preparatory High School, in 2003. Today, we are proud to operate some of the best public schools in the country serving diverse communities throughout California and Washington states.
School Leadership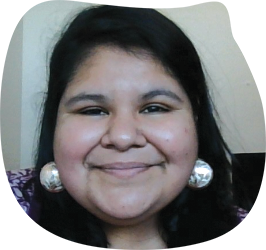 Karla Guerrero
Summit Everest | Dean of Expeditions
Born and raised in the South Bay Area, Karla is a proud hija de imigrantes. She is a first gen college graduate from San Francisco State University where she majored in Raza Studies and minored in American Indian Studies. Karla started working at Summit Denali Middle School SY17 as a tutor with Americorps, joined the founding class of the Marshall Teacher Residency (formerly SLTR) the following school year at Summit Prep and received her teaching credential for Social Science. She taught Modern World II at Summit Denali the following four years, and graduated an amazing group of young individuals in 2022. For the SY23, Karla worked as a Dean of Culture and Instruction at Summit Denali High School and is excited to transition to Dean of Expeditions at Everest for the SY24!
Contact Us
School Address:
455 5th Avenue
Redwood City CA 94063
Regular Office Hours:
Monday – Friday:
8:00 am – 4:00 pm
2023 Summer Office Hours:
Monday – Friday:
9:00 am – 3:00 pm
(Closed July 3 rd-7 th)