Prospective Families:
About Summit Prep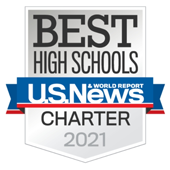 Summit Preparatory Charter High School (Summit Prep) is the founding Summit school. Summit Prep is part of the Sequoia Union High School District and serves students in grades 9 through 12. We are centrally located in Redwood City and also serve students from Menlo Park, East Palo Alto, Atherton, Portola Valley, Redwood Shores, Belmont, and other nearby areas The diversity of our student body reflects the demographics of our community. Summit Prep is tuition-free and open to students of all backgrounds, interests, and abilities.
Students at Summit Prep have access to a high-quality college preparatory curriculum. Additionally, Summit Prep helps students develop a full range of capabilities – intellectual, emotional, and social – for success in their life's pursuits. Throughout high school, students work one-on-one with their mentors and in peer groups to develop and exhibit our six core characteristics: Courage, Compassion, Curiosity, Integrity, Respect, and Responsibility.
US News & World Report continuously ranks Summit Prep as one of the nation's Best High Schools. In 2020, we celebrated our 14th graduating class. As Summit's first school we are proud to have sent graduates off to colleges and universities all over the country. Our alumni have entered careers that span in every sector including coming back to teach and lead at Summit schools!
Application for 2023 – 2024
School applications are open for the 2023-24 school year. Be sure to apply by the deadline – February 28th at 3PM!
Applications received by this deadline will be included in our public lottery, held on March 3rd, 2023. On Friday, March 3rd you will see your charter school lottery results (OFFER or WAITLIST) in your online student dashboard and at that time you can ACCEPT or DECLINE an offer.
The Summit Difference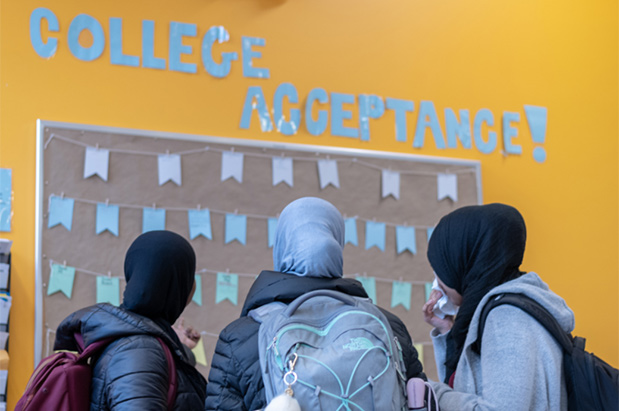 Our promise is that Summit students will be prepared for success in a 4 year college. But beyond this, Summit students grow as happy, kind, independent and curious young adults prepared with the habits and skills they need for success in life.
Summit students spend their days solving real-world problems and building the skills of self-direction, collaboration and reflection – critical for college and life success. Our curriculum is based in proven learning science and supports development of the whole child.
We founded our inaugural school, Summit Preparatory High School, in 2003. Today, we are proud to operate some of the best public schools in the country serving diverse communities throughout California and Washington states.
School Leadership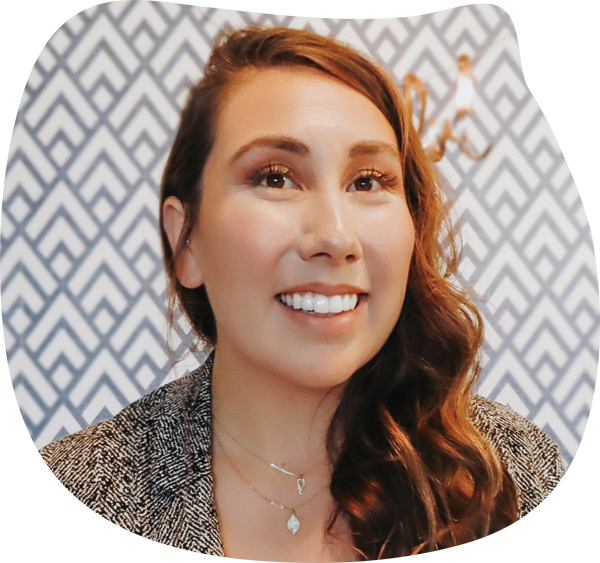 Cady Ching
Summit Prep | Executive Director
Cady was born and raised on the island of Oahu in a multicultural home. She attended Stanford University and attained a bachelor's degree in Human Biology with an Area of Concentration in the Intersection of Ethnicity, Education and Health and a minor in Native American Studies. She continued her education at the Stanford Graduate School of Education, where she earned her Masters in Education. Her commitment to working with educational programs in diverse communities across the country has spanned a decade. Cady has previously worked as a teacher-coach, biology and AP Environmental Science teacher and a mentor for five years. She has also served as the Director of Human Resources for the entire Summit Public Schools larger network, and the Assistant Director for Summit Prep specifically for two years before transitioning to her role as the Executive Director. In addition to her work in public education, she has worked with a literacy project in Hawaii; an academic and cultural summer program on the Coeur d'Alene Indian Reservation in Idaho; and a residential program teaching science to Native American high school students in South Dakota.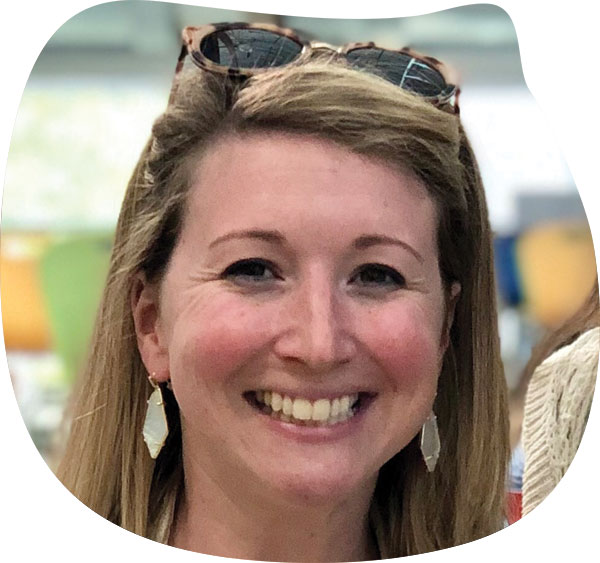 Mary Beth Thompson
Summit Prep | Dean of Culture & Instruction
St. Louis, MO native Mary Beth graduated Summa Cum Laude in 2007 from Loyola University New Orleans with her BA in Theater Arts and a minor in history. In 2011, she graduated with a 4.0 from the University of Southern California with a masters in teaching as well as her Social Studies and Drama teaching credential. She previously taught 4th and 6th-8th grade history for 4 years in San Mateo before she began teaching at Summit Prep High School in Redwood City. While there, she taught an SEL class and Modern World History I, was a cooperating teacher to 3 student-teacher residents and graduated 2 mentor groups. In 2020, she became Dean of Culture and Instruction. One of her main goals is to build a school culture where high expectations are the norm and all students and adults in our community feel seen, heard, supported, and loved.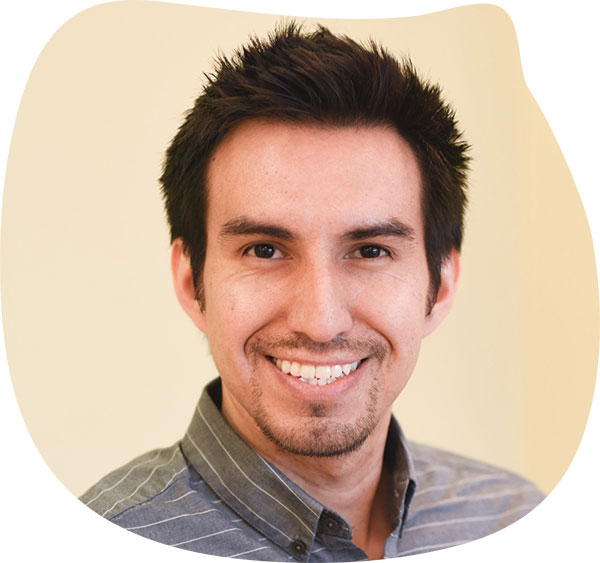 David Tellez
Summit Prep | Dean of Culture & Instruction
Career educator for over 8 years. David has worked with elementary, middle, and high schools at a variety of different levels. During his tenure as an educator, he has mostly taught Social Science, however, there have been times when David has taken on other responsibilities. These other roles have included being a physical education teacher, mentor, youth sports coach, and instructional coach. Most recently, David has moved into being a full-time administrator as a Dean of Culture and Instruction at Summit Preparatory Charter High School. He's been a member of Summit Prep's school community for 6+ years and is excited to continue to serve the community where he has been a teacher and mentor.

Contact Us
School Address:
890 Broadway
Redwood City, CA 94063
Regular Office Hours:
Monday – Friday:
8:00 am – 4:00 pm