2021-22 School Year: New Student Orientation – August 17, Tuesday | 1st Day of School – August 18, Wednesday
(
Back to School Info
)


Prospective Families:
About Summit Sierra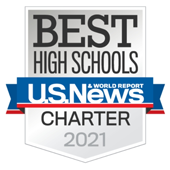 Summit Sierra is a small, personalized college-prep public high school in the Seattle's Chinatown International District. We provide a rigorous and supportive learning environment for a diverse group of passionate young people. We are tuition free and open to all students.
After spending time getting to know the fabric of our community, the Summit Sierra team opened our doors in the fall of 2015. Our first class of seniors graduated in 2019 and we are proud to share that 100% were accepted to a four-year college.
In 2020, Summit Sierra continued to thrive and was recognized by the Washington School Recognition Program for growth and excellence in student achievement.
As a public school, enrollment at Summit Sierra is tuition-free and open to all students in grades 9 through 12.
Seats are still available for 2021-22!
We are continuing to accept applications and extend offers.
Enroll Today!
The Summit Difference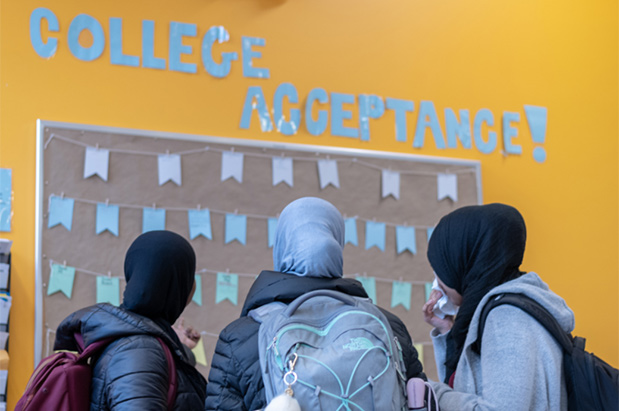 Our promise is that Summit students will be prepared for success in a 4 year college. But beyond this, Summit students grow as happy, kind, independent and curious young adults prepared with the habits and skills they need for success in life.
Summit students spend their days solving real-world problems and building the skills of self-direction, collaboration and reflection – critical for college and life success. Our curriculum is based in proven learning science and supports development of the whole child.
We founded our inaugural school, Summit Preparatory High School, in 2003. Today, we are proud to operate some of the best public schools in the country serving diverse communities throughout California and Washington states.
School Leadership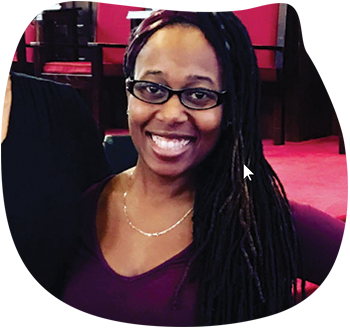 Dr. Ayanna Gore
Summit Sierra | Executive Director
Dr. Ayanna L. Gore was born and raised on the South Side of Chicago, Illinois. With a long line of preachers,, Sunday school teachers and teacher aides in her family, education has always been the focus despite the fact that she earned a college degree before any siblings or her parents. She earned her Bachelors of Science degree in Biology with a minor in Psychology of Crime and Justice from Loyola University—Chicago. She entered education after joining Teach For America as a high school science instructor and continued her work in education for the last 13 years. Her passions lie within mindset coaching, classroom management, curriculum/instructional development and diversity, equity and inclusion within the school system. She graduated with her doctorate in Educational Leadership at DePaul University this past Spring where her research was titled, "AM I A SYSTEMIC INIQUITY INTERRUPTER? UNDERSTANDING THE INFLUENCE OF CRITICAL RACE EDUCATING THROUGH THE NARRATIVES OF ALTERNATIVE ED. BLACK EDUCATORS" She focuses on providing support to educators with a cultural competency lens. Her motto is, "Where teachers learn, students learn!" She was a school leader in Chicago where she led turnaround efforts in 2016 which successfully moved the school from off of the Chicago Public Schools warning list. In her free time, she enjoys swimming with her 3 year old and teaching fitness classes and coaching weight loss challenges.

Contact Us
School Address:
1025 S King Street
Seattle, WA 98104
2021 Summer Office Hours:
Monday – Friday 8:00 am – 4:00 pm (Closed July 5th – 9th)