Summit Gives Thanks To Our Growing Community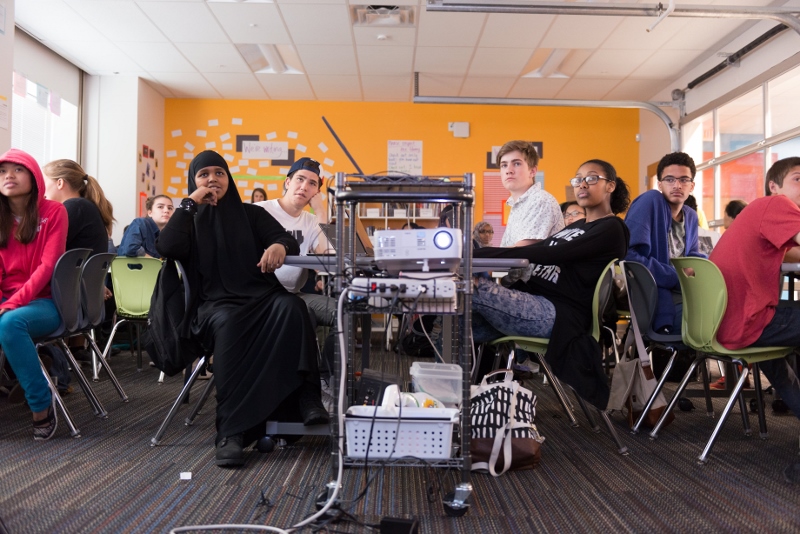 This week we want to pause and say thank you to our students, families, faculty and our larger community. While as a nation we face unsettling political times, it has been comforting to find community in our schools. Our students know they have a safe place to learn and grow. Our families know that we celebrate their diversity. And our team remains deeply committed to ensuring each and every student has the tools needed to succeed.
At the foundation of our schools is community. Community is what supports our students and families during challenges and helps us celebrate our successes. Our communities in Seattle, Tacoma and next year, White Center have been nothing short of amazing, helping us provide this much needed public school choice to diverse families and students in Washington state.
So we give thanks. We are grateful to see the amazing stories every day of students who are now reaching their potential. We are thankful for our faculty members for working so hard to encourage, challenge and support our students. We appreciate our board members, who give of their time to help us achieve our joint vision of creating thriving public school communities.
We created history in Washington state when we opened our doors two years ago as the first public charter high schools in the state. Because of our families, students, faculty and community we have the opportunity to continue to write our own story and provide a high-quality personalized education to even more students in Washington state. It's your courage, strength, voice and belief in our students that we are thankful for and what will help create more equitable outcomes for all.
We hope all of you find time this week to reflect on all that we have accomplished together. We will not let down our guard in our fight for more high quality public school options. We will always make sure our school communities are inclusive, safe, diverse and open to all families.
Thank you for joining us on this important journey. We remain grateful for your support.
With Great Respect,
The Summit WA Leadership Team