Summit Everest Senior Honored with Sequoia Award for Exceptional Community Service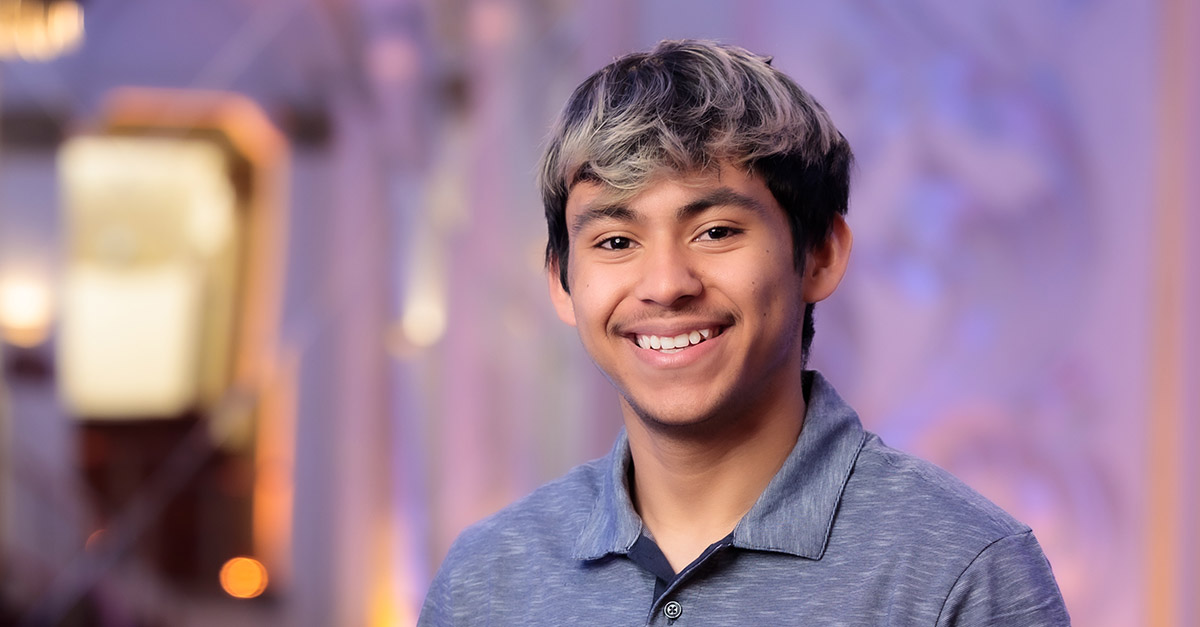 The importance of giving back to the community was instilled in Summit Everest senior Daniel Torres Aguilar, recipient of the 2022 Sequoia Award, by his immigrant parents at a young age.
"My dream is to make the world safer and help others," says Daniel. As captain of the youth cadet program for the Search & Rescue Post 840 in San Mateo County, Daniel has learned the fundamentals of search and rescue techniques and teaches academy classes in evidence-based searches, CPR and first aid.
The Sequoia Awards present scholarships to high school seniors from the greater Redwood City area who demonstrate an extraordinary level of volunteerism and community engagement. Daniel says his experience at Summit Everest helped nurture his passion for helping others and community service.
Daniel also volunteers at the Siena Youth Center, a community youth and family center in Redwood City, where he runs the help desk. When schools pivoted to distance learning, Daniel taught parents how to use Zoom and set up Google accounts so they could help their children navigate online learning. As a native Spanish speaker, Daniel was also able to help many Spanish-speaking families navigate these essential platforms. "This was such a small thing, but it was a big gesture to the families," Daniel remarked. "Now parents thank me for teaching them how to use Zoom and helping them teach their kids."
When he isn't busy keeping his community safe and helping families with technology, Daniel also tutors middle and elementary school students in math, science and English. He's also on the tech team for New Voices for Youth, an organization dedicated to empowering the voices of young people of color.
Reflecting on his time at Summit Everest, Daniel notes that his mentors have helped him understand his identity and place in the world. Next year, Daniel plans to attend Harvey Mudd College focusing on engineering and biology. He hopes to get a master's degree in mechanical engineering and pursue a Ph.D. in molecular biology and one day start up his own company that uses technology to make the world a safer place.
Daniel's advice to students hoping to pursue college? Don't be afraid to reach out for help. "Applying to college is a milestone and it's not always an easy process but never doubt yourself, send that application…you may surprise yourself with all the hard work you've achieved."
Summit Everest is a free, public high school in Redwood City, California. All Summit Public Schools prepare a diverse student population for success in a four-year college and to be thoughtful, contributing members of society.