Daly City Student Awarded National Posse Foundation Scholarship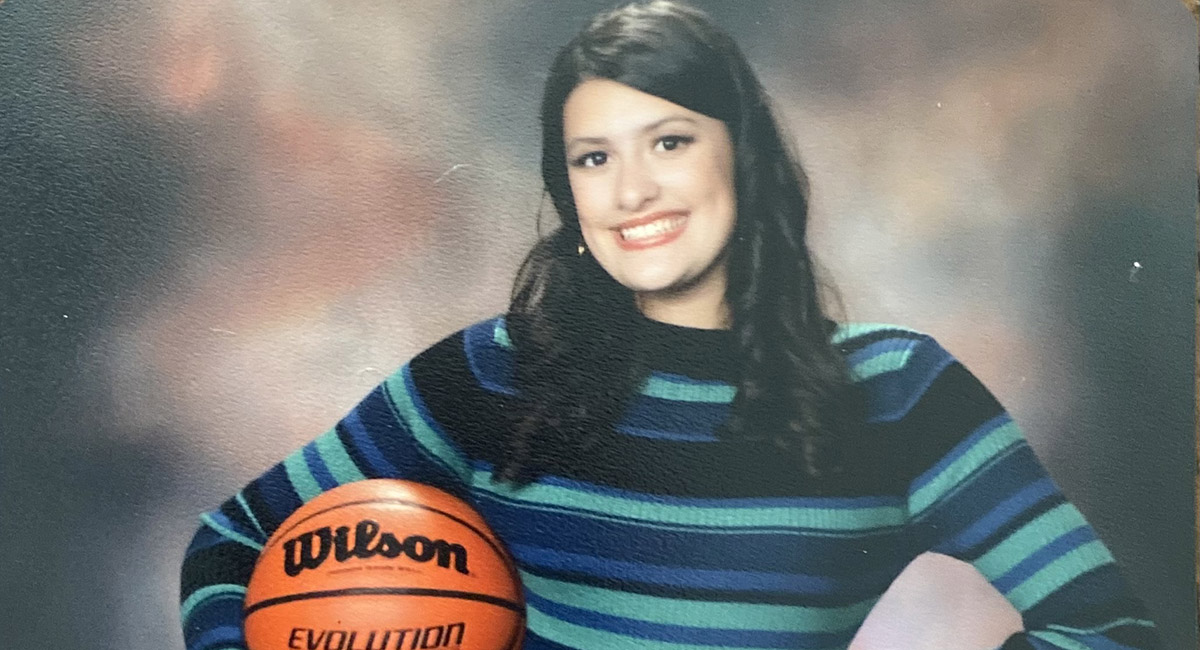 Summit Shasta senior named a Posse Scholar, earning a full-tuition scholarship to Lehigh University
Meet Jessica Johnson, a senior at Summit Shasta High School, committed community member, varsity basketball player, and now, a Posse Scholar. Having earned a four-year, full tuition scholarship from The Posse Foundation, Jessica will attend Lehigh University this fall to pursue her dream of becoming a neonatal nurse.
"I still get chills when I think about it," Jessica said, recounting the night she found out she had won the award. "It was a dream come true being a first generation [college] student in my family… I want to be a good role model for them," she shared.
The community of support students receive through the Posse experience is exactly what Jessica was looking for when considering her path after high school. Jessica's passion for community is evident, stemming from her upbringing in a tight-knit family and further bolstered through her experience at Summit Shasta, where students are provided with a consistent mentor group all four years of their high school careers. "I love mentor time," Jessica said. "When I was a freshman I knew no one at Summit Shasta, so mentor time really helped me be a family." In choosing a college, the mentor group experience was a huge factor in her decision. "I knew that I wanted to keep that same dynamic," she shared, especially with a move all the way across the country.
Like all current seniors, Jessica's high school experience included transitions between virtual and in-person learning. Despite these changes, Jessica was able to finalize her list of colleges and draft her application essays by the end of her junior year, all while juggling varsity basketball and a job at the Daly City Department of Library and Recreational Services. "It was hard at first," Jessica shared. "I also have ADHD, I was diagnosed when I was in elementary school. I would say that my time management wasn't the best when I first started high school. My mentor, Mr. Thompson, he's helped me so much with my time management. If he sees me struggling, he'll sit down and come up with a plan with me." After receiving support from her parents and teachers, as well as with a lot of practice, Jessica feels confident in her ability to decide what to prioritize and when.
Now, as she prepares for her college journey, Jessica is eager to begin working towards becoming a neonatal nurse in order to further impact those around her. She plans to major in biology and double minor in psychology and philosophy. Sharing what sparked her interest, Jessica said "I fell in love with working with kids, ever since I was young I loved being involved with my community." At the age of 12, Jessica started volunteering at Daly City's department of Parks and Recreation, quickly becoming one of the youngest people supporting the summer camp programing. By 15, she was hired to work for the city.
Jessica beams with pride as she shares her success with her family and school, "I wouldn't be where I'm at today if it wasn't for Shasta," she said. The feeling is mutual. Her mentor and Spanish teacher, Nathaniel Thompson, also shared how Jessica has impacted those around her. "Her positivity, outgoing nature, and desire to see herself and others succeed led to her consistently fostering connections between group members." Beyond her classroom, "Jessica's leadership abilities shone especially brightly during the 2020-21 school year, in which the Daly City Department of Library and Recreational Services depended on her creativity to generate ideas for online events which could continue to support and enrich young community members while still quarantined."
What's Jessica's advice for high schoolers? Get to know your teachers. "Knowing that community is so important… you're gaining a personal connection and academic support."
Summit Shasta is a free, public high school in Daly City, California. 3 Summit Shasta students have received Posse Scholarships this year. Learn more or enroll.