Summit Rainier is a tuition-free public high school in San Jose, California that provides a college-prep, personalized learning environment for 400 ambitious, diverse students. We are open to all students and are currently enrolling incoming 9th, 10th, 11th, and 12th graders.
Summit Rainier opened in the fall of 2011 and serves the diverse communities of San Jose, with a particular focus on families in the East Side. After two years on the National Hispanic University campus, we moved to our Marten Avenue home in the fall of 2013.
We are most proud of our 100% 4-year college acceptance rate. For the past years, Summit Rainier graduates who walked across the stage at graduation had a door to college wide open to them at the end of that walk. It has been amazing to watch the transformation of so many students from incoming high school freshmen to becoming college-ready adults.
We are also proud of the strong school community we have built over the years. The core of this work is through our mentor groups where students form strong bonds with twenty other students over their four years together. Mentor brothers and sisters support each other academically, socially and emotionally and life-long friendships are born. This is all made possible by the hard work of our teachers who serve as the mentor for these students. They meet individually with students weekly to check in on academic progress, set goals, and create plans to overcome obstacles. They communicate with parents frequently to coordinate support for their mentees. And, they create an empowering, safe space for the mentor group to come together as a unit to listen and learn from each other.

School Address:
1750 S White Rd
San Jose, CA 95127
(Entrance on Marten Ave.)
School Leadership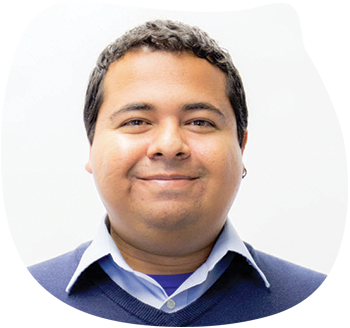 Edwin Avarca
Summit Rainier | Executive Director
Summit Rainier's new executive director Edwin Avarca joined the school in the Fall of 2012 as a world history teacher and founding AP U.S. history teacher. Mr. Avarca became interested in education at a young age when he witnessed the inequities that education can create if all students are not provided rigorous academic experiences with the cognitive and emotional support to be successful. Prior to this work, he served as a legal assistant in the private sector and as a community organizer in rural Ohio. He also served as Breakthrough Silicon Valley's Dean of Faculty and Writing Instructional Coach, where he coached emerging teachers and helped them establish equitable classroom opportunities. Mr. Avarca graduated from Oberlin College with a bachelor's degree in History and Comparative American Studies and earned his M.A. from Stanford University's Teacher Education Program.