Summit Tahoma Providing Meals to Students Throughout Community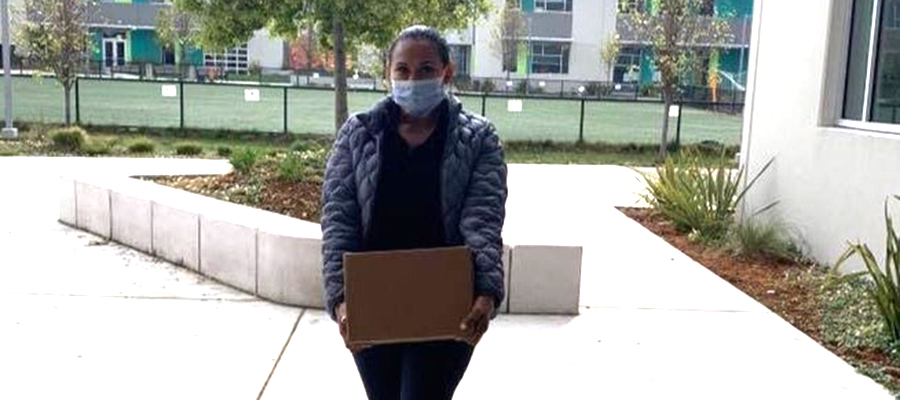 In the peak of the pandemic and amidst heightened food insecurity, families across the country are preparing for their students to begin winter break. San Jose's Summit Tahoma High School will provide continued support to students by distributing a week's worth of meals on the last day of the semester, December 18.
Summit Tahoma has provided free meals to any student who needs them since March, nearly 10,000 meals in total. Responsive to the needs of families, meal kits have evolved from supplying five days to seven days worth of food every week. Kits include breakfast and lunch entrees, fresh fruits and vegetables, and milk. Each Monday, all students 18 and under — including those not enrolled at Summit Tahoma — are able to pick up the meal kits prepared by The LunchMaster.
"To best support our students in this moment, we have to first work to meet their basic needs" says Jonathan Stewart, Executive Director of Summit Tahoma. "At Summit Tahoma we have offered meals kits, one-to-one technology, and regular check-ins so students can focus on attending, engaging, learning, and growing in Virtual School. We are proud of the way our community acts with consideration towards the whole student."
Students and families picking up meals are greeted by the familiar faces of the food service staff they know from the previous school year, as Summit schools have continued to employ all staff throughout the pandemic.
The impact on the Summit community is tangible. "Not having to go buy food, particularly fresh fruit, at the store during this pandemic while one of our parents is not working has greatly helped our family," reflected an 11th grader at Summit. Summit's network of schools in California and Washington has distributed over 137,000 meals since March.
Summit Tahoma's free winter break meal distribution will take place at 285 Blossom Hill Road, San Jose, CA 95123 from 10 AM to 2 PM and will operate in accordance with COVID-19 safety precautions. If you or your family need additional meal support during school closures, visit the USDA Find Meals for Kids tool.
To learn more about Summit Tahoma, visit their website.