Summit Learning Teacher Residency
Program Fast Facts
Collaborate and learn as part of a diverse cohort of future teachers
In one year, earn your California Preliminary Single-Subject Credential
Be immersed in a classroom alongside a cooperating teacher 4 days per week, and spend your 5th day focused on your own learning and coursework
Learn to teach in a program designed specifically for a personalized approach to teaching and learning
Engage in critical conversations around diversity, equity, and inclusion
Have the support of a team of educators and peers dedicated to your success
Be placed in a Summit Public School or Summit Learning Program school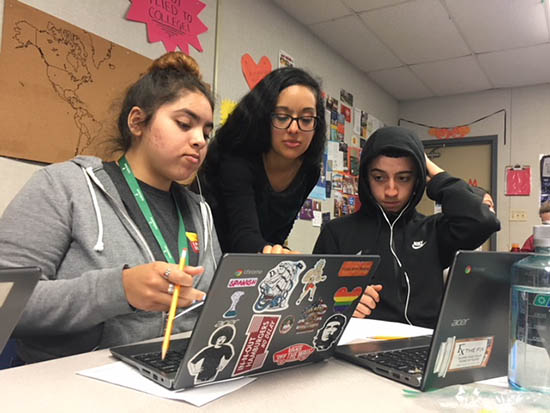 About Our Program
At Summit, we know that every student has different passions, growth areas, learning needs, and goals for the future. The Summit Learning Teacher Residency prepares you to teach using a personalized approach to learning with the goal of equipping every student to live a fulfilled life of well-being.
The Summit Learning Teacher Residency is a one-year teacher preparation program during which you are a student teaching in a Summit classroom while also completing credentialing coursework leading to a California Single Subject Preliminary Teaching Credential and optionally towards a Master of Arts in Teaching.
As a Resident, you will work with your cooperating teacher to engage students in deeper learning projects, empower them as self-directed learners, help students develop the habits and skills that lead to success, and nurture them to build a strong sense of community.
Your learning experiences and coursework mirror Summit's personalized learning approach for students; you'll engage in a project-based curriculum that is competency-based, self-directed, and student-centered. Over the course of the year, you will gradually increase your level of responsibility in the classroom from observation to independently teaching one class section for the second semester.
Throughout the year, you will engage in critical conversations about diversity, equity, and inclusion. By the end of the program, you will be prepared to teach a Summit Learning classroom where you will impact students' lives.
Eligibility
We are looking for residents who:
Believe that all students can be successful
Are dedicated to social justice
Are interested in teaching as a profession
Want to build meaningful relationships with students
Believe that every student deserves a personalized pathway towards the life they want to lead
Have a growth mindset
To be eligible for the teacher residency, you must:
Possess a Bachelor's degree from an accredited college or university
Be eligible to work in the United States
---
In the News
---
Partners