Health & Safety Information
Spanish Translation
  | 
Somali Translation (PDF)
Health & Safety Information
Returning to our buildings together is exciting and with it comes important responsibilities for all of us. As the pandemic entered our lives in the Spring of 2020, Summit committed to make decisions in the best interest of our students and the safety of our community. Since that time, we have consistently made decisions following guidance from state and local departments of public health. We have taken the same approach in designing our policies and practices for the start of 2021-22 School Year. We are excited to be back together in our buildings, and we know that as we enter this year, we must be ever vigilant.
A safe return to school
Below, we have outlined the key information you need to know as you and your student prepare for a return to school in August.
Masks. Consistent with state and local mandates, all students and faculty are required to wear face coverings at all times while indoors at the school site, except when they are eating or drinking. Masks are optional for everyone outdoors. Both the California Department of Public Health and the Washington Department of Public Health advise that masks are among the most effective tools to prevent transmission of COVID-19 and support in-person instruction in K-12 schools.
Respecting one another's space. We are committed to fostering an environment where we respect each other's personal limits and space. Following the public health guidance, in-person instruction can occur safely without minimum physical distancing requirements when other mitigation strategies (e.g., universal masking) are implemented. Summit will encourage physical distancing where possible.
Screening Testing. Beginning with the first week of school, we will administer screening testing to a portion of our unvaccinated students and faculty on a weekly basis. Students and faculty who have been fully vaccinated against the COVID-19 virus will not be required to test. If a student and their family choose not to share vaccine status with their school, they will be required to participate in the testing protocols for unvaccinated individuals.
If You're Sick, Stay Home. Each and every person in our school community will play a vital role in helping to reduce transmission risk at school. Therefore, we need every student and family to carefully monitor their own health and their student's health. We ask that students stay home when exhibiting any of the symptoms of COVID-19.
Keep in mind that our health and safety protocols will remain subject to change based on, among other things, guidance from state and local departments of public health. We expect additional updates to follow during the course of the year and commit to communicating with you about these in a timely manner.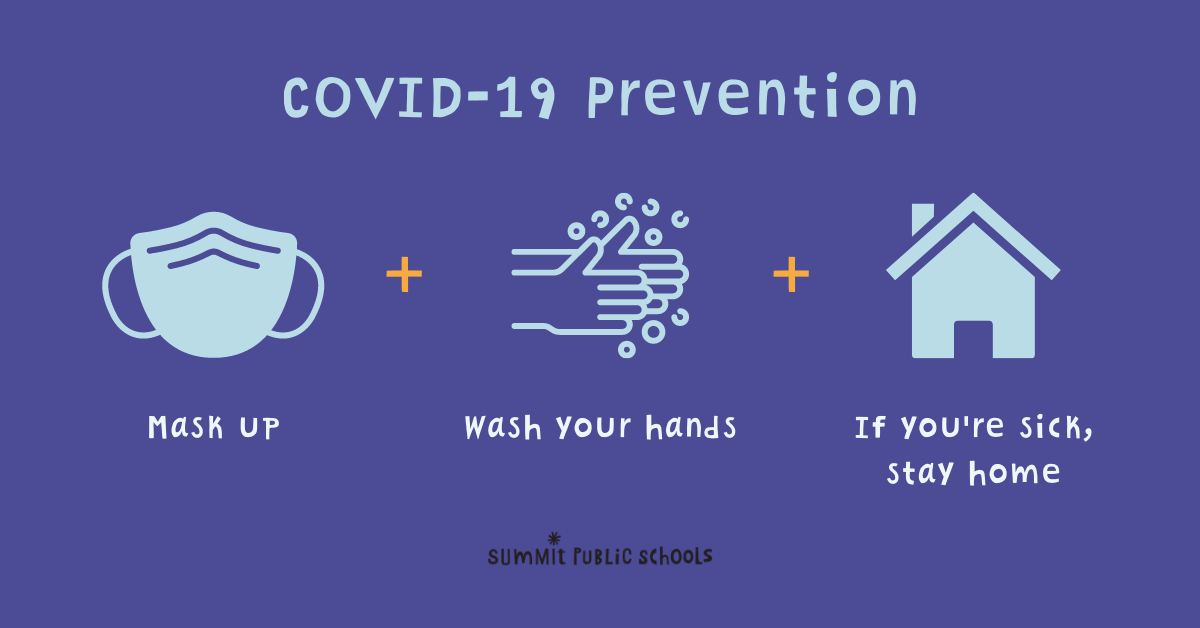 More Details
Health and Safety Family Guide

Announcements & Summit Public School Newsletters
Parents, please continue to check your email for important notices from the school.
Other Family Resources